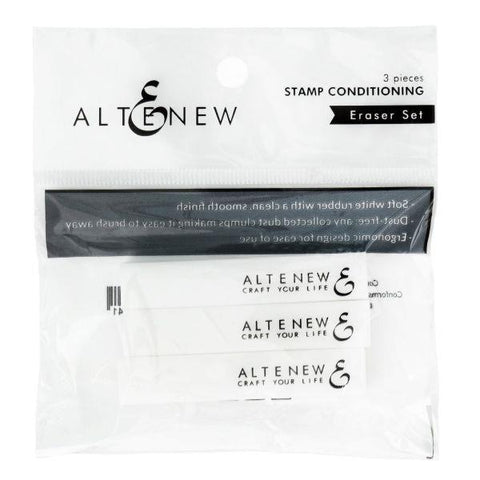 Stamp Conditioning Eraser Set
SKU:
Have trouble getting a clear image with brand-new stamps? Our Stamp Conditioning Eraser is a must-have for your craft room!
This conditioning eraser is ergonomically designed, making it easy and convenient to use. It is made of soft white rubber with a clean, smooth finish characteristic of Altenew products. Furthermore, the eraser is dust-free! Any collected dust clumps, making it easy to brush away. Simply rub the eraser lightly over your new stamps, and they will be ready for use! Keep it on hand to use with all new clear photopolymer stamps.
Features:
Soft white rubber with a clean, smooth finish
Dust-free: Any collected dust clumps making it easy to brush away
Ergonomic design for ease of use
---
We Also Recommend