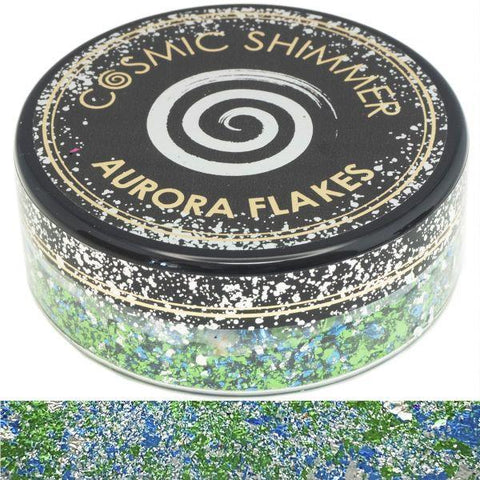 Cosmic Shimmer Aurora Flakes - Icy Lagoon
SKU:
Cosmic Shimmer Aurora Flakes will add colour and shine to any craft project! These ultra-thin and colourful flakes can be added your cards, scrapbook layouts, home decor projects and more using double-sided tape or glue (for best results, use Cosmic Shimmer Flake and Glitter Glue). Simply spread your flakes over your adhesive surface for a smooth finish that is different every time.
This product is very similar to the popular Cosmic Shimmer Gilding Flakes. Use Aurora Flakes in the same way, but enjoy a new range of colours that include beautiful jewel tones. Look for mixes with shades of pink, purple, blue and even black!
Each pot is packed full of colourful flakes.
---
We Also Recommend