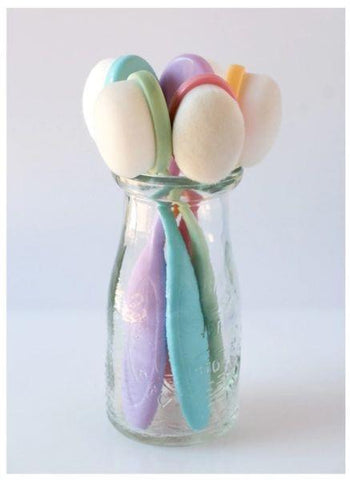 Blender Brushes - Pastel
SKU:
Meet the newest addition to the TE Blender Brushes family: TE Pastel Blender Brushes! These brushes offer the same superior control and exceptional blending capability as our original TE Blender Brushes, but they come in a smaller set in a sweet, soft color palette! The flexible handles and fine, white bristles are specially designed for ink application, and they work beautifully with TE Premium Ink (sold separately)!
Set of 5 brushes (each measures 6" high with a 1 1/2" brush head).
Pastel Blender Brushes: colors based off of our TE Strawberry Milkshake, Peaches 'N Cream, Mint Julep, Salt Water Taffy and Lavender Glaze.
---
We Also Recommend